In 2007, after 10+ years of experience with high-profile design firms, Heather Richards founded Bloom Studio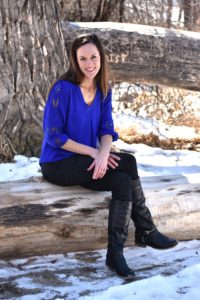 Heather Richards, AIA
Architect, founder
Heather holds a Bachelor of Science degree from the acclaimed five-year Interior Architecture program at Arizona State University. After 10+ years of experience with high profile design firms, she founded Bloom Studio. Heather's passion for excellence and creative solutions is evident in the firm's extensive portfolio of work. She is directly involved in all projects, and is known to be a perfectionist. Her design solutions are economical, creative, and functional. Her design talents are widely recognized and have resulted in award-winning projects.
Away from work, Heather's perfect day would be spent outdoors with her family. Being outdoors makes this Colorado native feel alive! Favorite activities include running, biking, paddleboarding, hiking, and traveling the world.
---
special interests
Sustainability – Sustainable practices that do not cost extra money are incorporated into all projects.  Above that, Bloom Studio has extensive knowledge of practices, materials, and finishes that conform to LEED (Leadership in Energy and Environmental Design) and are environment-friendly.
The Impact of Design – Bloom Studio believes that the design of your space has a tremendous impact on how your business functions. A well-designed space allows you to function efficiently, retain employees, and set yourself apart from competition.  It's just good business.
 …"I have been working with Heather for over 5 years now and would recommend her to anyone of my friends or clients.  Her great attention to detail, amazing space design skills, quick turn-around time and affordable cost of services have helped me and dozens of my professional clients.  I have never had a client go away unhappy with her price or services provided."
-Tim Dulany, Associate Vice President for Office Properties, Colliers International